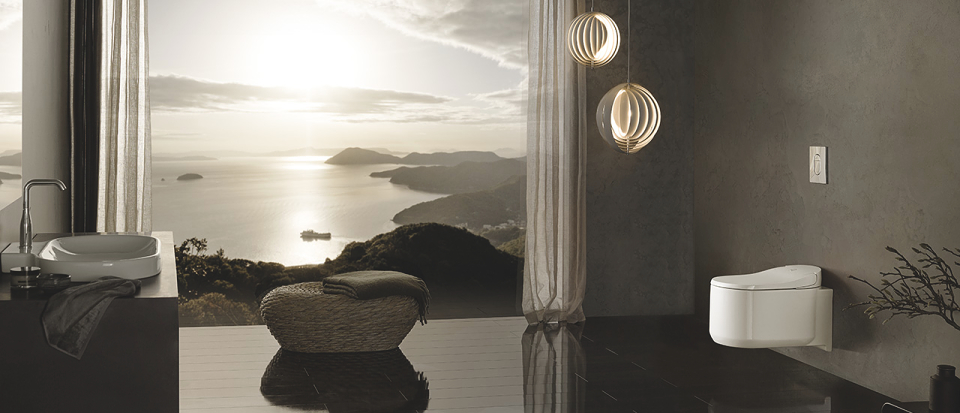 Ultimate hygiene for your wellbeing
THE FEELING OF ULTIMATE HYGIENE
What do we mean by ultimate hygiene? That's the clean that comes from advanced AquaCeramic technology, germ-resistant HyperClean coating and self-cleaning spray arms. So that your GROHE Sensia® Arena is always bright and clean.
MAYBE ONE OF THE CLEANEST PLACES ON EARTH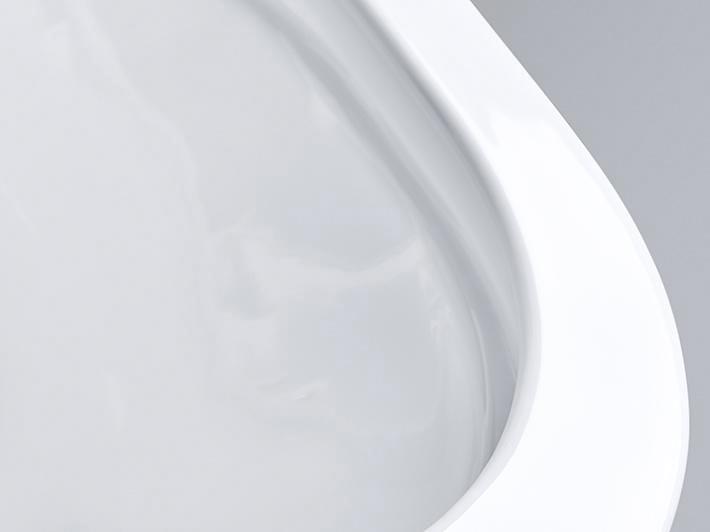 AquaCeramic
Advanced germ-resistant coating
Lasts for 100 years
Prevents limescalesticking
Bright and clean appearance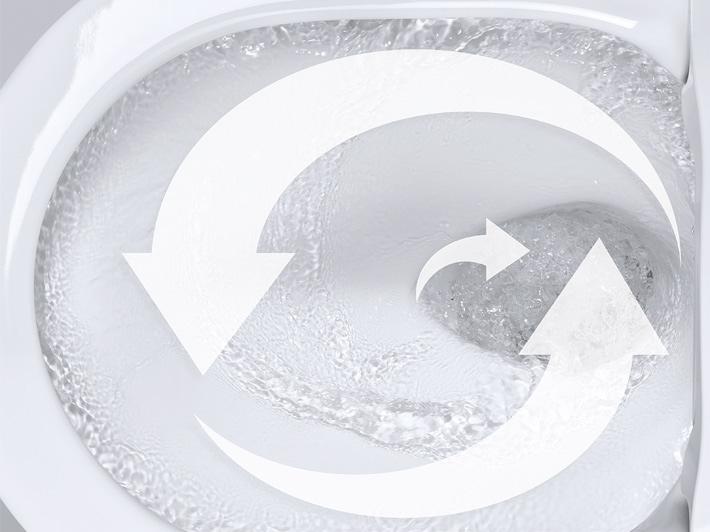 Triple Vortex
Effective, powerful, triple flush
Low water consumption
Leaves nearly nothing behind
Cleans entire bowl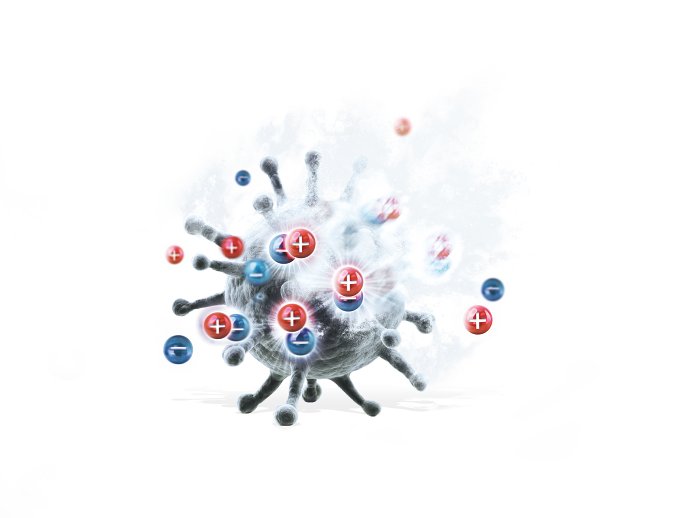 PLASMACLUSTER
Ion tehnologija
Pozitivni in negativni ioni so izpuščeni znotraj
školjke in v zrak okoli nje
Aktivno odstranjuje bakterije, za školjko brez mikrobov
BECAUSE CLEAN IS IN THE DETAIL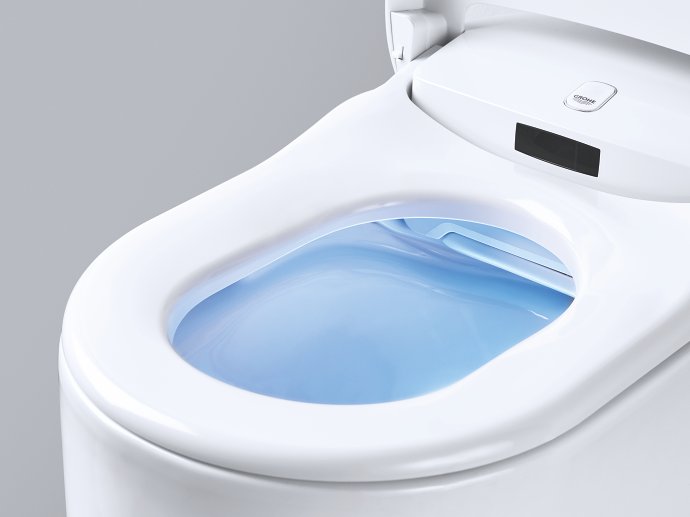 PLASMACLUSTER
Naša tehnologija PlasmaCluster* odstranjuje bakterije, tudi tiste, ki se skrivajo v najbolj oddaljenih kotih školjk ali keramičnih površinah. To počne tako, da sprosti pozitivne in negativne ione, zaradi katerih, ob stiku bakterije postanejo neškodljive. Z naravno tehnologijo pretvorite znanost v udobje in izkusite čistejše in bolj zdravo stranišče.
*PlasmaCluster in PlasmaCluster logotipi so registrirane blagovne znamke družbe Sharp Corporation.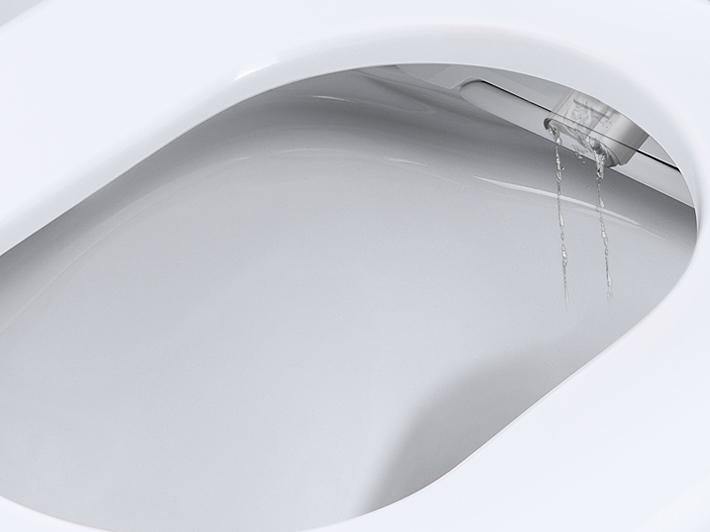 Automatic cleaning of Spray Arm
Before ande after each use of the GROHE Sensia® Arena, the automatic cleaning programme will run so you can have complete confidence that the spray arms and nozzles are 100% clean and safe.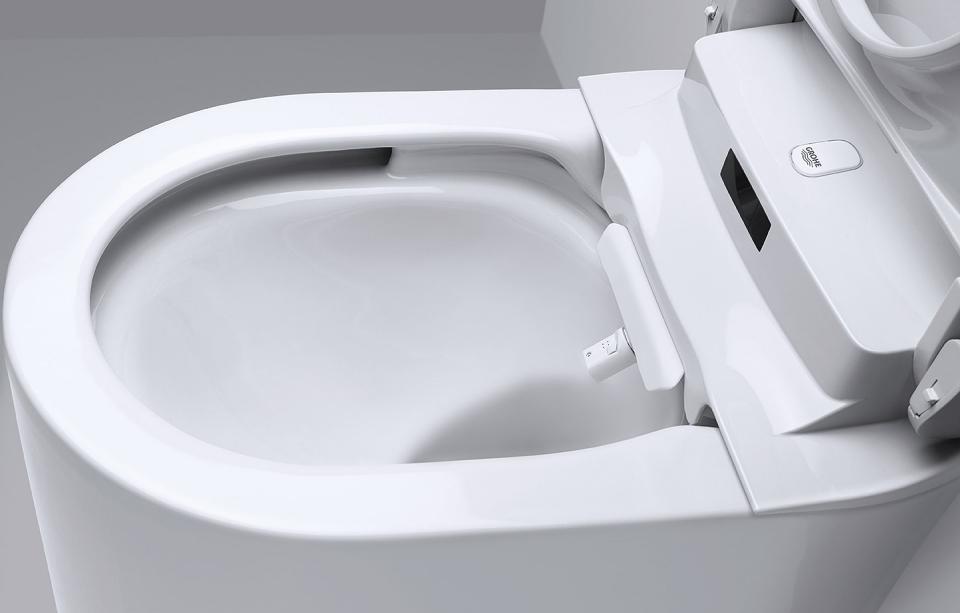 Anti-bacterial Spray Arm
Brizgalna ročica je izdelana iz 99,9% antibakterijskega materiala. Torej sta brizgalna glava in ročica vedno brez mikrobov.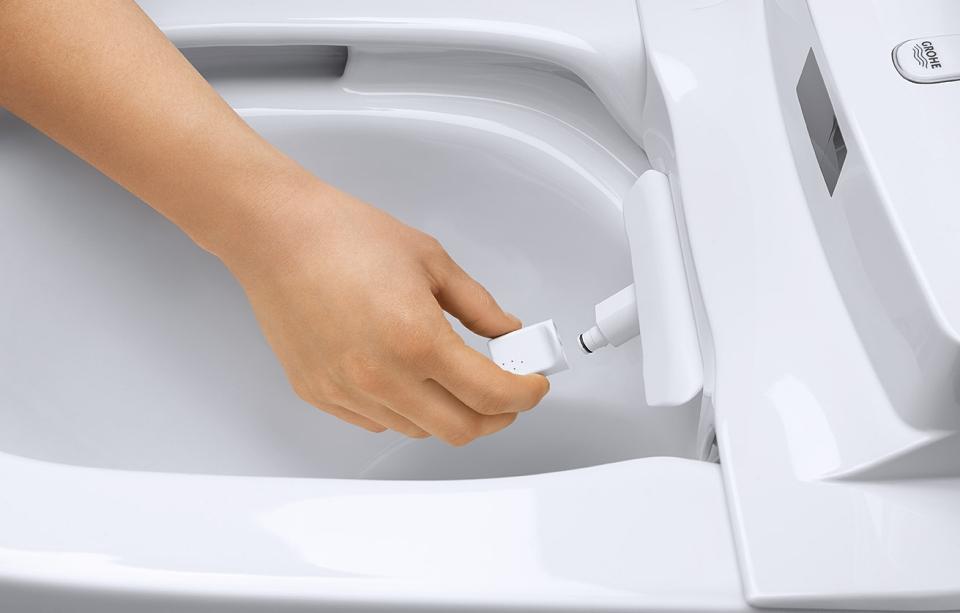 Exchangable Spray Arm
Keep the safe feeling for years with the option to replace the spray arm completely if needed.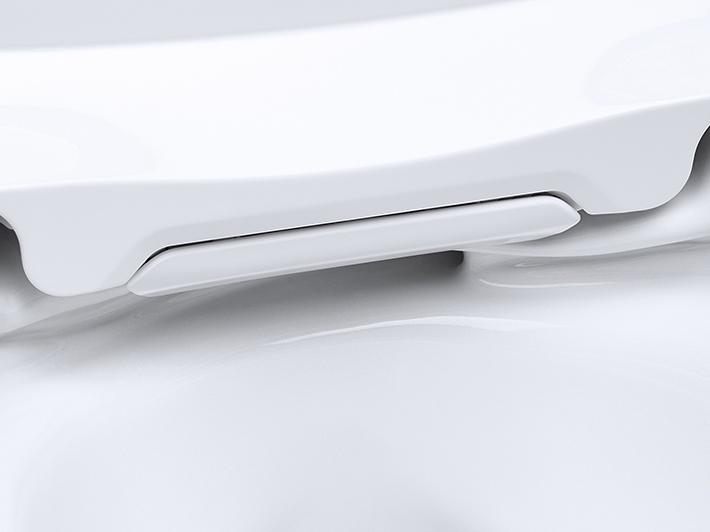 Nozzle Guard
Dve brizgalni ročici sta zaščiteni znotraj školjke z 99,9% antibakterijskim pokrovom za šobe.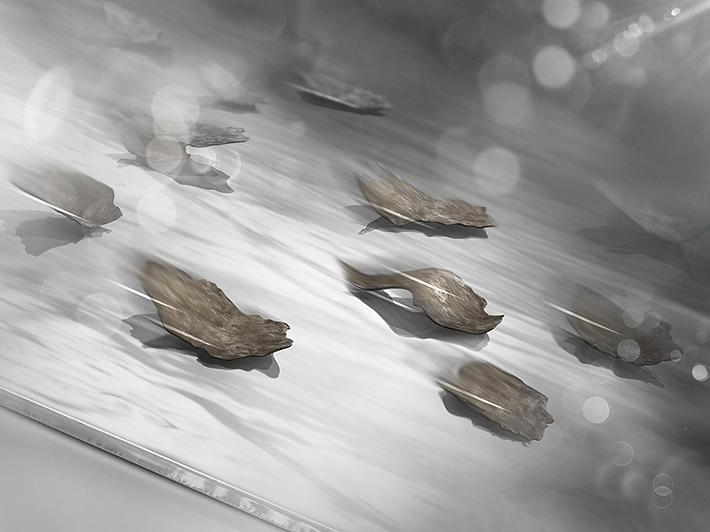 Leaves bacteria no place to hide
Because the toilet rim provides ideal hiding places for bacteria, Grohe has come up with the "rimless" bowl. So it's easy to keep your ceramic germfree and spotless.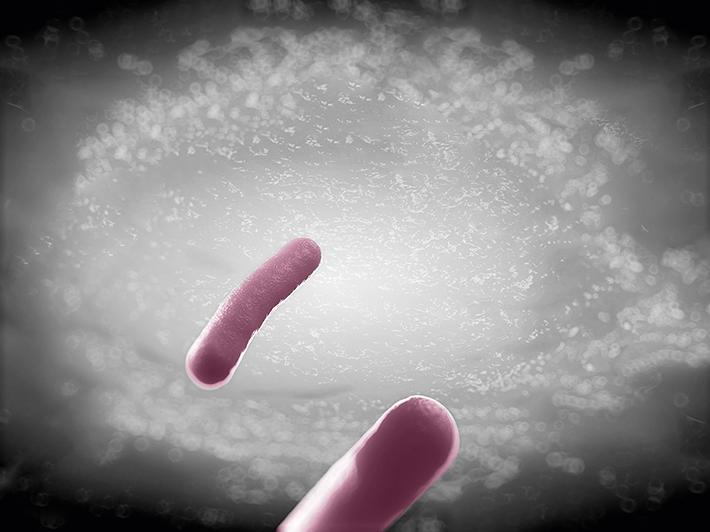 Stops bacteria in their tracks
A 99.9% germfree environment – that's HyperClean: an advanced surface coating that uses naturally anti-bacterial silver ions to inhibit germs and prevent stains and odour.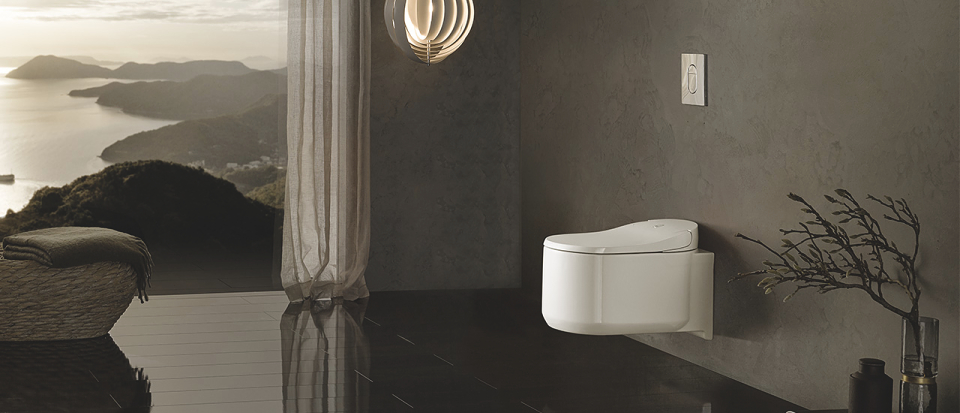 ENJOY A WEALTH OF BENEFITS JUST FOR YOUR WELLBEING