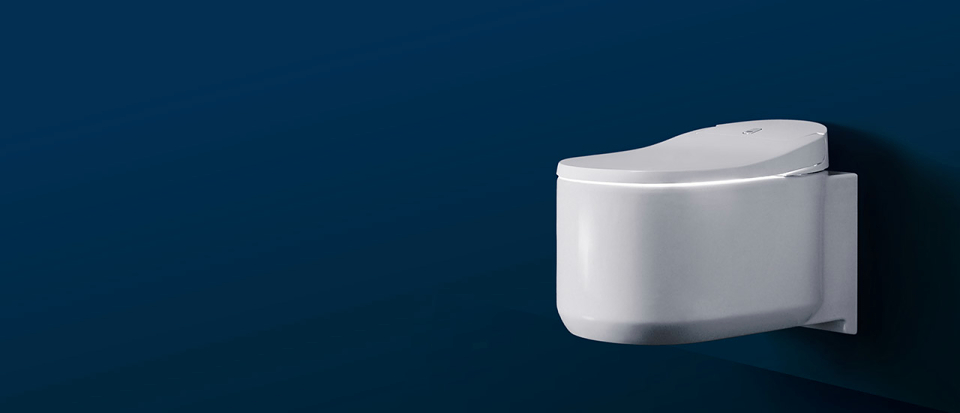 GROHE SENSIA ARENA
SHOWER TOILET
Welcome to a new dimension of personal care
Experience a new standard of personal hygiene, more comfortable, hygienic and soothing than using paper. GROHE Sensia Arena stands for Intelligent Care: Enjoy innovative functions that are tailored to your personal needs.
It's that simple: how the shower toilet works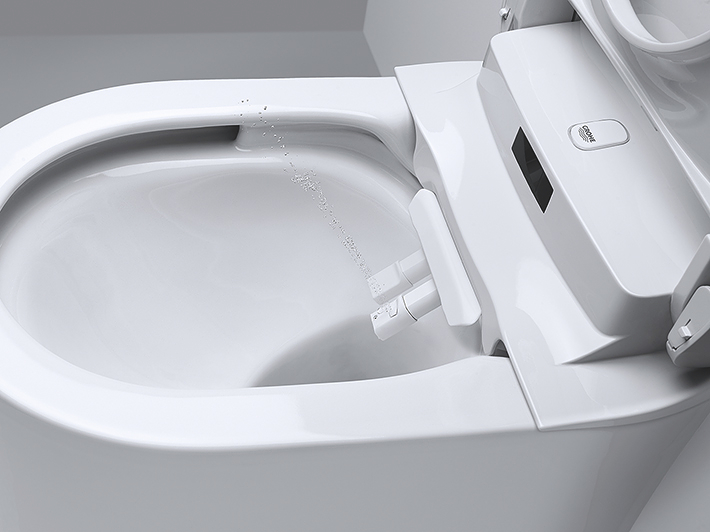 GROHE TWIN SHOWER ARM
The Sensia Arena has two separate shower arms for ultimative hygiene. The lady shower, a spray arm with different spray angle and a softer and wider spray pattern for cleaning the female intimate area. The rear spray, a dedicated shower arm for precise cleaning of the rear area for a perfect powerful cleaning experience. You can be certain that both are perfectly hygienic and positioned perfectly to suit your needs.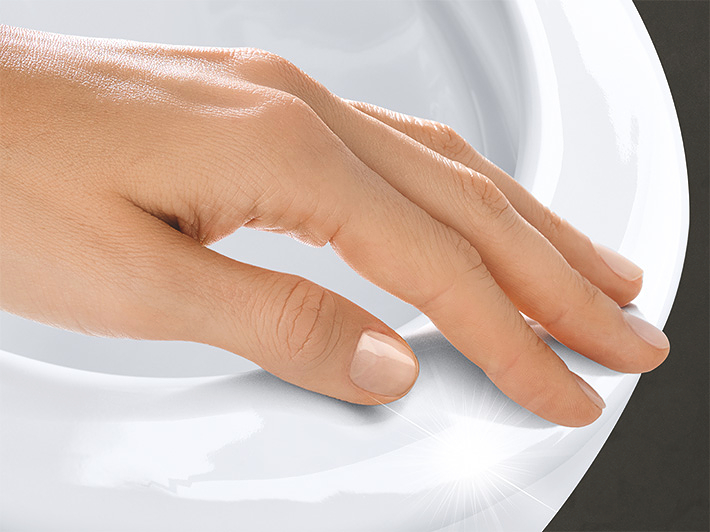 GROHE AQUACERAMIC
To je čistoča, ki izhaja iz napredne tehnologije AquaCeramic, HyperClean premaza odpornega na mikrobe, samočistilnih brizgalnih ročic in naša najnovejša funkcija: PlasmaCluster ion tehnologija.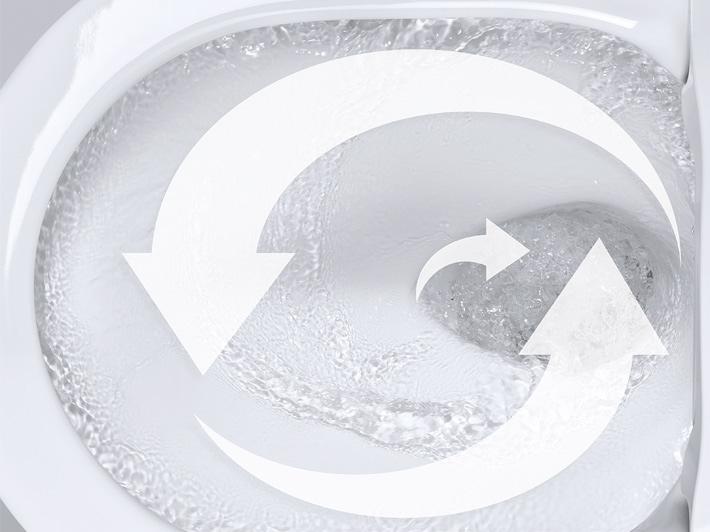 GROHE TRIPLE VORTEX
As opposed to normal toilets, the innovative Triple Vortex System from GROHE produces three times the flushing power, which swirls over the complete ceramic surface and cleanses it thoroughly. So thoroughly that after the first flush, there is no remaining residue. Despite its great power, this highly effective flush requires very little water.
Awards
NAJNAGRAĐENIJI GROHE IZDELEK S 14 MEDNARODNIMI NAGRADAMI ZA DIZAJN.